overview
The Rail mounted gantry crane (refered to "RMG" as below) is used to offload, stack and load 20ft and 40ft containers. The crane contains three mechanisms: hoisting, trolley travelling and gantry travelling. The trolley running along the track which mounted on gantry beam is capable to serve among legs. The crane is able to make straight movement along rails.
The crane is equipped with appropriate container spreader, which should be able to handle single unit  20ft and 40 ft containers;Or twin-lift container;
Hoisting mechanism and trolley travel are able to work simultaneously or separately with load; the same applies to gantry travel and trolley travel.
Electrical drive of main working mechanism equipped with full digital AC frequency convertor, PLC speed governor and constant power adjustment device for hoisting mechanism.
Features of RMG
1.Handle 20ft,40ft,45ft container.
2. All mechanism are interlock to ensure operation safety;
3. Trolley rotation 270°as optional;
4. PLC control, AC frequency speed control, stable and reliable running;
5. Remote control in control room and automatic operation are available according to the requirement;
6. Adequate protection devices, communication and lighting system.
7.Crane Monitoring Management system (CMS) to monitor each mechanism working condition and fault diagnose;
8.Wind cable,electric hydraulic rail clamp,anchor, lighting rod etc.as safety device.
Technical Parameter Table
QP

QP

QP

Capacity under spreader

5/5T

10/10T

16/16T

Working duty

A6/ A7

A7/A8

Span

30m

22m

Lifting height

16m

12.3m

Speed

Lifting speed

0~10 m/min

0~18 m/min

Trolley traveling speed

3.4~34 m/min

4~40 m/min

Crane traveling speed

4~40m/min

4~45m/min

Spreader skew

±5°

±5°

Container size

20',40',45'

20',40',45'

Power source

380V 50HZ 3Ph

380V 50HZ 3Ph
Outline drawing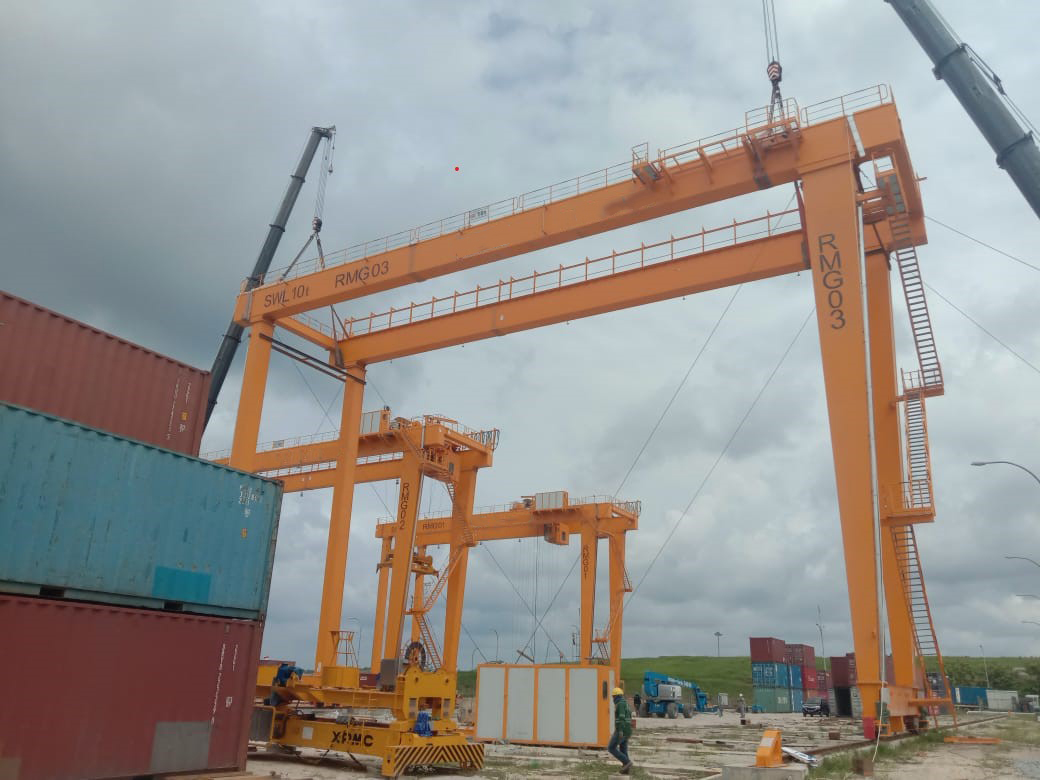 ---
Previous:
MQ Four Link Portal Jib Crane
---